THE VICTIMS ~ All Loud On The Western Front CD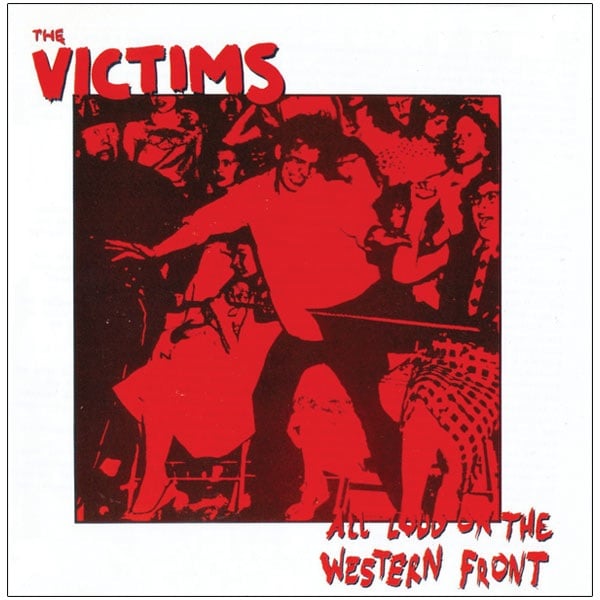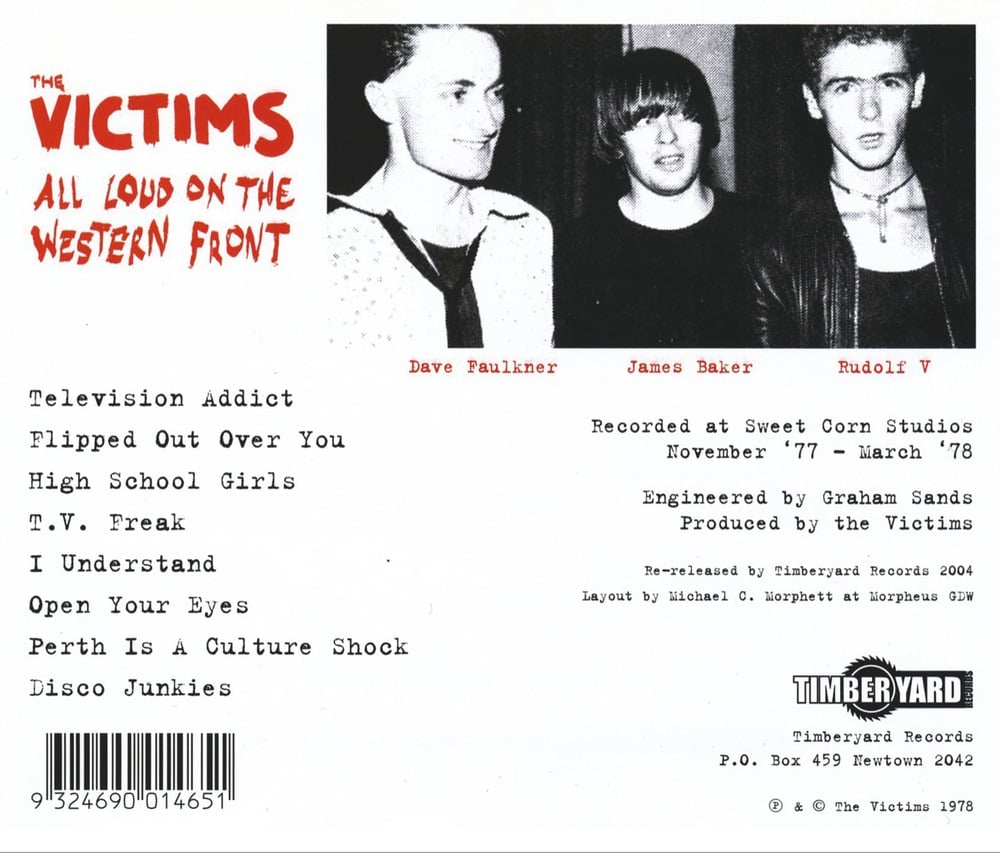 NOTE: If you are ordering a BOOK and want this CD - PLEASE ORDER THE BOOK FIRST, then add the CD secondly as the shipping for the book is more. If this is not followed I will have to refund you and you will have to start over.. sorry it's a checkout glitch with BigCartel. thanks.
NEW OLD STOCK Warehouse find: Found a couple of boxes of this 2005 CD release at a garage sale from a former distribution company. Now available here.
The Victims were a punk band from Perth, Western Australia, active in 1977-79. The band's members were Dave Flick (Dave Faulkner) on guitar and vocals, James Baker (drums) and Rudolph V (Dave Cardwell) on bass.
In 1977, The Victims released their debut single, "Television Addict" (Faulkner/Baker)/"I'm Flipped Out Over You" (Baker/Buncle), of which only 1,000 copies were pressed. The following year they released an EP entitled simply The Victims (also known as No Thanks to the Human Turd), which included five tracks: "I Understand", "Open Your Eyes", "TV Freak", "High School Girls" and "Disco Junkies". Baker was one of the writers of these songs; the identity of his co-composer is disputed, with some sources claiming that it was Faulkner and others. Only 500 copies of the EP were released. Baker went on to play in the first lineups of The Hoodoo Gurus and The Scientists. Faulkner was also a founding member of The Hoodoo Gurus.
In 1989, a compilation album, All Loud on the Western Front was released. It included all the songs from their single and EP, as well as "Perth is a Culture Shock". The album was re-issued on CD in 2004.